Cruising into Auckland?
Timing and meeting points for cruise ship trips often differ from our scheduled departures and pick up locations. For this reason we have set up special departures for ships that regularly have had passengers join us on our canyoning trips in the past. Depending on the time the ship is in port we will provide as much canyoning time (suitable to the groups fitness and adventure levels) as we can to safely get you back to port on time to resume your cruise. The trip we run is very flexible with options for clients to do less obstacles and more time enjoying the scenery as required. However all canyoning involves abseiling/rappelling and walking in slippery streams.
The trip to book is the Full Day Piha Canyon
Check that the timing on our booking calendar fits in with your port time. If not please email us and we will do what we can to set up another departure for you
Please ensure that you read the information about the Piha full day trip and FAQ
Our primary city meeting point is the Sky Tower Hotel entrance. However if you are arriving by cruise ship "The Cloud" event center –

89 Quay Street, Auckland

(see the photo) is just a few minutes walk from your ship. Therefore the best meeting point – please arrange/confirm this at the time of booking.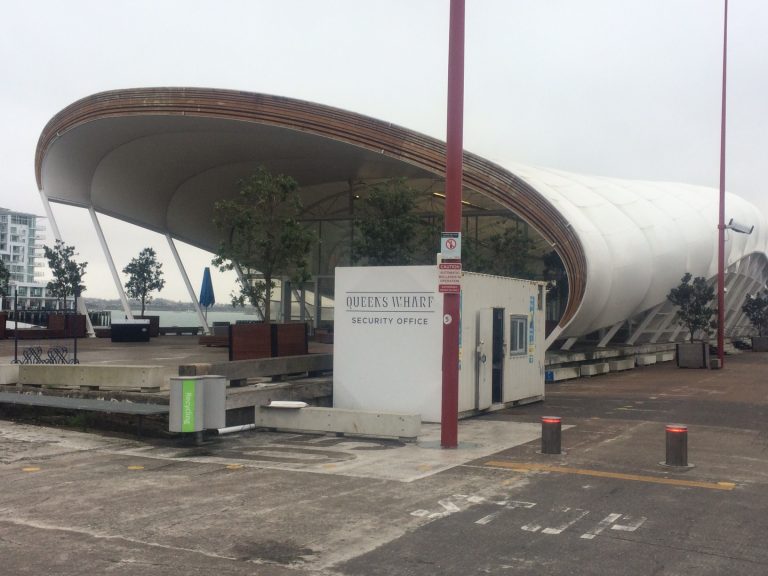 We have worked in collaboration with various cruise ships for 20 years and therefore have a clear understanding of how crucial it is to meet the ships all aboard time. We have set up these trips to fit the time frame including a margin of error, however in exceptional circumstances it is possible we could be delayed. In that instance we do not guarantee that you will be returned to the boat on time. We will not cover any additional costs associated by a late return. I should add that this has never happened in our 20 years operating the business.
Book now to ensure you don't miss out, spaces fill fast.